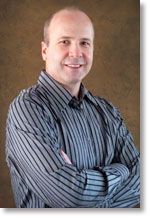 When is the last time you had an author drop in to visit with your book group? Now you can. Read The Rent Collector as a book group and Camron Wright will visit with your group personally via video Skype.
This is a limited offer, as available openings are filling up fast. The process is easy: simply click here to fill out the form and request a time. It's that easy.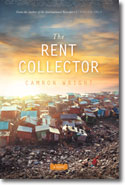 These author visits are not meant to take up your entire meeting or class time. Rather, we suggest you use the reading guide, videos and other material located in the "Extras" section of this website to conduct your discussion. Then, as your group concludes, Camron will connect via video chat (generally for approximately 25 minutes) to meet the group and answer any remaining questions. (If you are a school class or library group and would like additional time, simply reqeust that in the submission form.)
Camron looks forward to chatting with you! Sign up today!
To request an author chat, click here!